As a woman with PCOS (Polycystic Ovarian Syndrome), I have pretty much all the symptoms. Menstrual irregularity, trouble to maintain my weight, a couple of acne and my worst nightmare: body hair. Lots and lots of body hair – including facial. My personal horror story.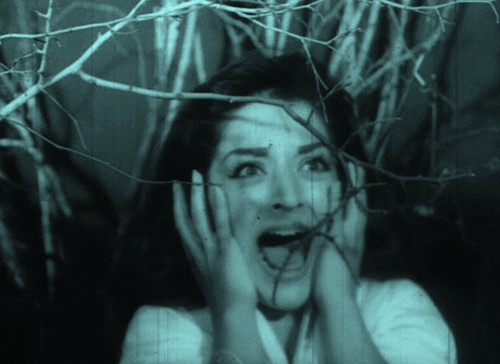 Who also suffers from hirsutism knows the struggle. Every PCOS symptom is bad, but look at the mirror and feel like a bearded woman can do terrible things to any self-esteem. Waxing is not an option because the hair grows too fast to make the pain acceptable. You end up shaving or using depilatory creams, but the high frequency irritates your skin and somehow you STILL.CAN.SEE.THE.FUCKING.HAIR.IN.YOUR.FACE. So what to do? I found my answer on Philips Lumea.
Philips Lumea is an IPL laser device that can be used on full body (excluding intimate areas). It claims to be the ultimate solution to body hair but I'll already say it is not. You won't get rid of the hair forever, but you'll stay up to two months without any reason to epilate – what is more than enough for me, who used to shave sometimes more than twice a week.
The usage is simple: you only need to shave all the areas you want to treat and then shoot the laser pressing the device against your skin, targeting all the areas you want to get rid of hair. For the first four treatments, you need to repeat it every two weeks. Your results should be visible and from this point, you can do it every six weeks for maintenance.
So now you already know how to use it,  here are some pros and cons so you can decide for yourself if it really worths it. But I can already say I recommend it a 100%.
Pros
–  Your body hair amount will decrease dramatically.
Before I start my treatment, I didn't shave my armpits for almost 2 months. Part of me wanna say it was purely my commitment to show true results by having material for a before and after, but the truth is it was winter and I was using only long sleeves anyway. So I took a picture just before shaving for my first treatment and another one before the seventh. And you can be shocked not only because you'll see now very graphic images of a hairy armpit that happens to belong to me, but also amazing results. Almost a miracle.
–  It's less expensive than a full professional treatment (with very similar results)
I bought my device (SC2007/00) during the last New Year' sale for 299€ plus 50€ cash back provided by Philips, so the total price was 249€. It's not cheap, but the price wouldn't cover two leg treatments on a beauty clinic. You need four to five to start getting results. And if you're like me and want to get rid of as much body hair as you can, it's a small price to pay considering you'll make the full treatment and maintenance for years.
–  Almost pain-free
For me, it's painless on pretty much all my body. I only feel a bit uncomfortable while doing my armpits and bikini line but it's definitely much less painful than waxing. I'm a bit strong person and I can tolerate some pain, but I believe even the most sensitives won't suffer so much.
–  Easy to use
You need more attention than knowledge to use Philips Lumea. You can pretty much operate the device by yourself on all your body and the only major effort is to keep track of the areas you already shot the laser.
Cons
–  The batteries don't last a full body treatment
First time I used Philips Lumea I was so ready to do the treatment on all my body. It was disappointing when it ran out batteries and I'd barely started my lower body. And it gets worse: the device takes around TWO HOURS to charge and you can't use it while it's charging. Really annoying but manageable. Since the day I had this unpleasant surprise, I break my treatment in two days: face/armpits/belly and legs/bikini line. Plenty of time for charging now.
–  You devote a considerable amount of work and time
It's not just laying down and letting a professional do the work for you. You have to shave and then shoot the laser on every piece of skin you want to get rid of hair. And well, you can take hours to finish when you're new to it and you're not sure about what you're doing. You probably will try to pay a lot of attention and make this a bigger deal than it's really is, but with time the process gets more natural and you get faster.
– Discipline is required
You can't expect a great result if you don't even follow the instructions and only do the treatment whenever you feel like. For the first four or five treatments, you really need to do it every two weeks to change your hair growth and strength. After that, you'll already have some considerable results and you can plan your schedule with more freedom. The device recommends doing the maintenance every six weeks, but at this point, it's up to you.
Philips Lumea changed my life and I'm really glad I decided to give it a chance after I reached the limit of facial laser treatments covered by my health insurance. It was an only-time spending and now I have years of retouching and the option to decrease all my body hair, which I'm happily doing. If you're struggling to get rid of your body hair, you should definitely give this device a try.